Proven Strategy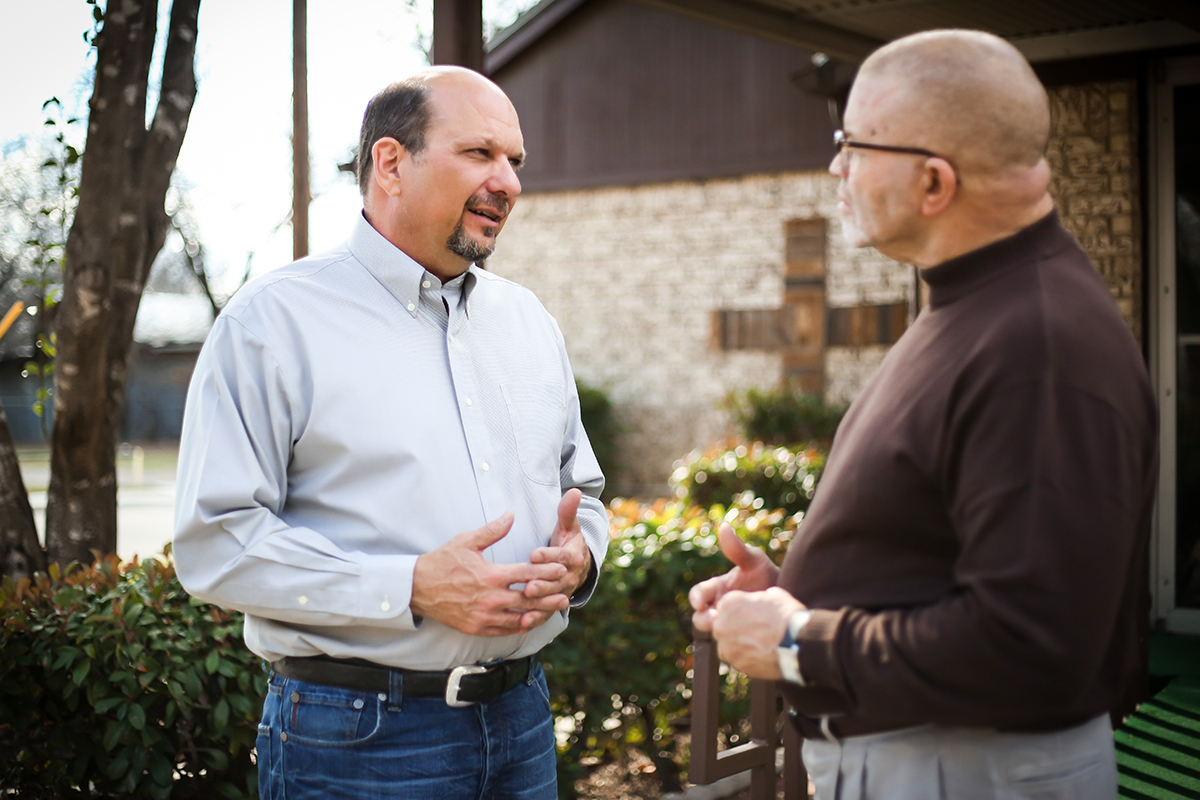 Transforming your city must be done strategically block-by-block to reclaim the blighted areas of your neighborhoods, community, zip codes, and then city. Using the model of how average citizens in one of the more violent and impoverished zip codes in the US, over a decade ago, came together, guided by these principles and experienced transformation. Today, this zip code of West Dallas is safe, thriving, and growing socially, economically, and spiritually. You too, can implement these principals in your community and see transformation.
The Transformation Five Step Strategy
This Five Step Strategy is formulated to address the historical injustice of areas through a comprehensive five-phase process. This will include crime reduction, neighborhood revitalization, improved education, affordable housing, jobs, and economic development.
The tools provided in these five steps are equipping organizations with important information on how to re-claim their community. By gathering strategic information, they are learning how to identify blighted areas in their community and then implement sustained transformation programs. Some of the areas of focus for transformation engagement are:
| | |
| --- | --- |
| Crime Prevention | Spiritual Transformation |
| Home Ownership | School Tutoring |
| Mentoring Fathers | Health Care Programs |
| Race Relations | Evangelistic Outreach |
| New Industry | Work Programs—Job Training |
| Prayer Mobilization | Single Moms Programs |
| Sexual Abuse Awareness | Parolee Rehab Program |
| House Church Programs | |
Strategies for Transformation
Our transformation model is a block-by-block strategy to reclaim the blighted areas of cities. Working with local non-profits, partner churches, neighborhood associations, and government agencies, teams are mobilized to reach target neighborhoods in the community to produce physical, spiritual, social, and economic transformation. It is a movement of concerned citizens birthed through prayer, service, sacrifice, and commitment.
The West Dallas model began in 2002 with the Discovery Phase (research and analysis) to discover the oppressed areas of the city, Strategic Justice Initiatives, Inc. director Randy H. Skinner pinpointed the historic suffering area of West Dallas and Fair Park of South Dallas as key areas where issues of injustice had to be addressed. These were the "nerve centers" historically and in modern day events of criminal activity.
Based on the historic belief that the transformation of a city is always tied back to how the city leaders respond to social issues (suffering, poor, widow, and orphans), Skinner began speaking about the need for the business leaders of Dallas to take the lead in redeeming the impoverished areas of West and South Dallas. Due to the exhaustive history of injustice related to the West Dallas community, which in 2000 was the eleventh poorest zip code in the nation, Skinner began sharing his research with key religious and business leaders in the city.
Challenging the business community, Skinner reminded those leaders that past businessmen and women who were at the forefront of economic opportunity for all its citizens, left a legacy of impact upon the city, and prospered financially.
Challenging the faith community, Skinner noted that Jesus Christ judges our current spiritual state on how we treat those who are suffering. Throughout the world cities are seeing dramatic results in some of the most crime ridden and impoverished areas, after leaders dealt justly with past social political, cultural, and economic sins.
Today, the transformation of West Dallas is an exciting story that is receiving notice due to the comprehensive cooperation among West Dallas non-profits, churches, and government agencies. The servant leadership by these organizations is a model for other communities to follow.
The Transformation Five Step Strategy in Detail
The Transformation five-step process begins with the Discovery Phase, a detailed research and analysis of the target community. Once this is completed, the Vision Phase is next with a series of Cast the Vision luncheons about the Five Step model are introduced to business, church, and community groups. The third step is the Strategy Phase where key partnerships are developed in and outside the target community for support and implementation. A target date is set for a community wide event that is called launches the fifth step – the Rally Phase is a Community Wake-Up Call Rally. This event centers on launching the spiritual, economic, social, and physical model of transformation. This is followed by the Mobilization Phase which is a twelve-month program for Community Action and Mobilization.
The Discovery Phase: Research And Analysis
The first phase needed for a comprehensive transformation program is a clear picture of your targeted community. This requires research and analysis of social, economic, spiritual, and physical conditions. Research and analysis gives interested parties (churches, non-profits, government agencies) a realistic picture and how effective organizations have been in their mission.
Strategic Justice Initiatives, Inc. can help your organization achieve greater impact in your community by assisting you in research and analysis of your target area. Your organization will receive a printed analysis that will inform you when, where, and how you should focus your resources to facilitate transformation.


This first phase centers on a detailed analysis of the communities suffering that will provide insight on historical suffering patterns, economic patterns and crime trends. It will also provide social and spiritual trends from the incorporation of those communities to present-day.
These guides will provide practical steps for business leaders and ministries on how to better steward their resources to bring sustained transformation. For example, business leaders will discover where the most healthy locations are to sustain business growth, pastors will have information to target the non-churched by name and address, and community neighborhood associations will have a strategic plan to increase home ownership and reduce crime for a safer community.
See Appendix A for how this phase was implemented in the West Dallas model.
The Vision Phase: Casting Goals & Objectives
The second step of Five Phase Model will be to do a series of Cast the Vision luncheons with leaders of influence. This includes business, political, academic, community, and religious leaders. These luncheons will present the studies in progressive stages. Through the use of multi-media and real time demographic studies, leaders of influence will receive information on the health of their community. They will be given fresh revelation and promotional strategies of how their community although encumbered by the challenges of physical (crime, poverty, etc.) and religious demise (immorality, low church attendance), political (high taxes, public morale) business (high security costs, lower sales) can become a center for social, economic and spiritual transformation.
See Appendix B: Short Film
The Strategy Phase: Partnerships
The third step of The Five Phase Model will be working with existing local non-profits, schools, ministries, churches, and businesses to help strengthen their existing programs and fill in the gaps with programs that sustain personal and community transformation.
Partnerships are built between healthy churches, businesses, and foundations outside the targeted area with local churches, non-profits, and organizations inside the target area
See Appendix C
The Rally Phase: Community Wake-Up Call Rallies
The fourth step of Five Phase Model will focus on Community Wake-Up Call Rallies. These will be rallies where a month is chosen to involve the entire community. Community organizations have already been engaged at this point with the mentioned programs and are launched during this week.
Churches may choose to utilize the transformation sermon series that focus on personal, family, church, and community transformation. On the fifth week following the four weeks of preparation, the community comes together for a week long series of events that include physical transformation (clean yards, paint homes, fix decay, etc. based on the www.groupworkcamps.com model), spiritual transformation (evangelistic, social action, prayer teams implement the block by block strategy), and social transformation (block or park parties with food distribution, games, outreach to children, etc.). Each of these events are coordinated by local organizations and ministries partnering with city-wide organizations and churches.
Other models that were used were for wake-up call rallies were with homelessness (www.homesforourneighbors.com) and with hunger summits (www.feed3.org).
See Appendix D
The Mobilization Phase: Community Action
The fifth phase of Transform Dallas will concentrate on partnerships to engage in follow-up training with Community Mobilizers. This is a six to twelve month program that tracks the transformation process with local organizations. Staff from our organization will meet monthly with the community leaders to monitor how the transformation and mentoring is progressing. Local church and organizations would choose a member to work alongside our staff, analysis church and organizational programs as to their effectiveness, and develop tailor made programs and curriculum to support their vision statement as it relates to community transformation.
Other models that were used were for mobilization and community action were with homelessness (http://www.homesforourneighbors.com/about.html) and with hunger summits and a Dallas Hunger Solutions Council (www.feed3.org).
Want to learn more about how to implement this in your community? Contact us at skinner.randy@gmail.com
Appendix A: Sample of West Dallas Research and Analysis Model
Sample: Transformation West Dallas Launched in 2005 by Strategic Justice Initiatives, Inc.
In 2005 Strategic Justice Initiatives Inc. (SJI) laid the foundation for Transforming West Dallas, a detailed block by block strategy to reclaim the high crime and poverty areas of West Dallas. The plan called for social, economic, and spiritual transformation. The five phases for Transforming West Dallas were based on a proven model developed by Randy H. Skinner in the 1990's and used across the United States in various settings. West Dallas was chosen by SJI after two years of research (2002-2004) which revealed that this area was historically the site for decades of injustice and had tremendous potential due to the presence of healthy non-profits.
In West Dallas, communities such as Ledbetter Gardens, Westmoreland Heights and Victory Heights were targeted. Strategic Justice Initiatives, Inc. determined that five partner programs were needed to help assist in the transformation model.
They were:
1 A Land Transfer Program is where slum properties would be targeted and seized by governmental authorities or bought out by investors. The properties would then be used to build affordable houses for first time homeowners. This was the first phase of an economic transformation initiative. In 2005, 25 slum homes were bought out with a $500,000 donation. This resulted in a drop in crime in those areas where the 25 homes were bought out. In 2008, an additional 300 slum properties were bought out with a $6 million dollar donation, which vastly reduced crime in the targeted zip code of West Dallas.
Another phase of the Land-Transfer Program was an agreement with the city of Dallas, that any property seized through non payment of taxes, or fines accumulated from the community prosecutors office, would be turned over for sale to the public, with the local Community Development Corporations having the first right to purchase the properties. This kept the properties within the community and affordable for local families to purchase as first time homeowners.
2 Weed & Seed Program – A federal grant program where local governmental agencies, key non-profits, and community leaders help coordinate an anti-crime effort in high crime neighborhoods. This was the first phase of a social transformation initiative.
3 House of Hope Project – This is where an analysis of local churches and non-profits is conducted to see where healthy churches and non-profits are missing. In these neighborhoods, a House of Hope home is built. This home is sponsored by a larger non-profit in the city and has strong relationship with a key church and/or non-profit in West Dallas (or your target area). A couple (urban missionaries) live in the home and lead in outreach to touch the lives of local citizens (see spiritual transformation tab). This was the first phase of a spiritual transformation initiative.
4 Child Lures Prevention School Program – Due to the high rate of sex offenders in this target area, a respected national program was adopted for the local area.
5 Life Choices Prevention Program – Due to the high drop out rate among high school students, drugs addiction, and gang violence, a national program for youth was adopted.
In 2005, a team was put in place and partnerships built with key West Dallas organizations (Builders of Hope, Voice of Hope, West Dallas Community Church, Westmoreland Heights Neighborhood Association) to cast the vision for the five phase transformation process. Partnerships with government agencies were established (City of Dallas prosecutors, Dallas Police Department, Dallas County Probation, etc). That same year partnerships were made with major corporations such as JPI (Jefferson Properties), Beckett Publishing, and local churches in the Dallas area.


Key information was gathered in 2005 in each of the three focus areas of Social, Economic, and Spiritual Transformation and published in reports. These reports were presented to organizations such as SMU (Faith and Philanthropy Annual Conference), Foundation for Community Empowerment, and corporate and private investors.
Outcomes in 2005

Grant of $500,000 to buy out slum lord properties to Builders of Hope CDC, Inc.
Database tracking system developed to track crime, slum properties, sex offenders, youth, etc.

Summit hosted by Strategic Justice Initiatives, Inc. with 30+ West Dallas partners at JPI headquarters in Los Colinas (SJI offices were located here as well).

Key strategic meetings with major non-profit leaders in West Dallas with JPI owners resulting in investments, technology, and construction projects.

Development of new neighborhood association in Westmoreland Heights by JPI.

Life Choices Presentation in West Dallas schools to target high risk students.

Slum property owners targeted for increased collaborative effort by government agencies to comply to codes, increased prosecution, and increased buy-outs.

Sex offenders tracked in relationship to children living in community.


Crime trend study completed in communities where Builders of Hope properties developed.
Outcomes in 2006
Assessment of local churches in target area identifies twelve healthy congregations.
Consultation with Builders of Hope Community Development Corporation continues in more official role.

SJI begins more involved role with Global Day of Prayer partnership by membership on Steering Committee for Global Day of Prayer Executive Committee and Steering Committee for 90 Days of Blessing. More than 200 million view event and increased participation in 90 Days of Blessing Builds begin to impact crime stats in South Dallas Turner Courts. (The success of the South Dallas Turner Courts project was due to major leadership by Concord Church partnership with H.I.S. Bridgebuilders, and Prestonwood Baptist Church outreach led by Mike Fechner).

 SJI begins major partnership with Highland Park Presbyterian Church (HPPC) as church agrees to utilize copyrighted materials and programs of SJI as joint partners. * Executive Director of SJI begins on staff at HPPC while church agrees to launch Transformation West Dallas as major church initiative.

Relationship begins with Morningstar Foundation and transformation model introduced to various non-profits as a result.

Relationship with Rees-Jones Foundation formed and personal lunches and meetings begin for casting vision and increased funding for West Dallas partners- Voice of Hope, Builders of Hope, Mercy Street, West Dallas Community Church and West Dallas Community School.

SJI Transformation model, 5 Steps of Transformation Phase 1 through Phase 3 is launched with partnership with the Presbyterian Women of HPPC with four bus tours into West Dallas.

SJI Transformation model is adapted by HPPC Urban team and funding begins for outreach. Eventually SJI would bring over 300 business leaders through West Dallas to encourage their involvement.
Outcomes in 2007
Strategic Justice Initiatives Inc. increases consulting role with Builders of Hope CDC.


Global Day of Prayer Steering Committee and 90 Days of Blessing Steering Committee.

Involve HPPC in major event and begins partnership with Prestonwood Baptist Church.

Habitat build partnership begins in South Dallas.


SJI participation with Global Day of Prayer assists in adapting West Dallas into major role with 90 Days of Blessing.


SJI Transformation West Dallas model, 5 steps of Transformation, is published by HPPC in magazine for distribution.


SJI Transformation 4 R's of Transformation are adapted in film production for ten minute documentary.


SJI Transformation Roundtable is adopted and 2nd event is held with over 50 non profits at HPPC.


SJI Transformation model, 5 Steps of Transformation are adapted and Phase 1 is launched in relationship with the Williams Institute and University of Texas at Dallas.


SJI Transformation model, 5 Steps of Transformation Phase 2 continues with partnership with the Presbyterian Women of HPPC with bus tours into West Dallas.


SJI Transformation model, 5 Steps of Transformation, Phase 4 launched with BlessWest Festival with more than 50 local non profits in West Dallas participating.
Outcomes in 2008




Global Day of Prayer Steering Committee and 90 Days of Blessing Steering Committee which results in over 200 million viewer being exposed to transformation model.
SJI coordinates with CBN with 5 minute production seen by one million viewers about south Dallas and west Dallas transformation model.


Analysis released in publication in conjunction with Williams Institute for West Dallas
Documentary released with story about West Dallas Transformation.
SJI Director begins relationship with City of Dallas as Chairman of Ethics Commission.
SJI partners with Mayor of Dallas and Faith and Philanthropy, Inc. to sponsor urban summit for 2009.

SJI/HPPC formal partnership concludes with more than ten million given to West Dallas non-profits directly as a result of transformation initiatives and more than five million given to central Dallas non-profits. Over one million is given to east Dallas non-profits. HPPC launches three-year strategy of every church department being involved in urban outreach. Builders of Hope CDC buys out major slum properties in West Dallas.
Outcomes in 2009
SJI Executive Director speaks at Congresswoman Eddie B. Johnson annual prayer breakfast to one hundred spiritual, corporate and government officials. 
SJI explores partnership with local congressional office to launch bus tours and funding source for South and West Dallas.


Partnership with Sojourners of Washington D.C and Foundation for Community Empowerment to launch three day Justice Revival and urban summit in November.


SJI becomes Mayor of Dallas representative for faith community and Justice Revival.


SJI partners with Heart of a Champion to be launched in targeted urban schools with failing test scores. Includes meeting with each Dallas City Council Member to assist in developing partnerships with local See www.dallasjusticerevival.com for outcomes.
2009 – Greater Dallas Justice Revival Is Launched with the largest gathering of churches in over 40 years. Over 300 leaders are surveyed and they determine to end homelessness by placing 700 homeless people into housing and start 25 school-church partnerships in inner city schools. See www.dallasjusticerevival.com for outcomes.
---
2010- Randy Skinner is asked to lead Greater Dallas JR.
2011- Over 1800 homeless addicts are placed into housing with 93% success rate, and over 35 school-church partnerships are formed.
2012- USDA/Tx Dept of AG ask Randy Skinner to help end hunger in North Texas, Mayor Mike Rawlings appoints him to represent Mayor of Dallas. First Hunger summit is launched in spring of 2012.
2012- FEED 3 is birthed to deal with hunger in North Texas with a pro-business approach to hunger.
2012- Major portion of $798million bridge completed into West Dallas
2013- SJI increases summer feeding program from the 51,000 meals in Dallas during the summer of 2012 to 150,000,000 projected meals in 2013 in Dallas and in San Antonio.
2013- Launches successfully the Heart of a Champion program in West Dallas middle school with 800 students per day receiving 45 min of character education. Discipline problems have dropped in major categories within 3 months of launch.
2013- Major economic development by investors, launches two major retail and restaurant outlets called Trinity Groves and Slyvan Thirty.
2013- Launched After-School feeding in Dallas, San Antonio, Austin, and Houston Texas in fall of 2013 and Spring of 2014.
2013 to Present. Feeding 100,000 meals a summer to inner city kids with faith based program on education, sports, and character.
2014- Partnership with Daily Bread Ministries of San Antonio, Texas in transforming 140 feeding sites.
2015- Partnership with San Antonio Baptist Association in community transformation.
2015- Meetings with former Corpus Christi Mayor Joe Adame on strategic plan for Hillcrest Community relocation.
2016- Partnership and development of San Antonio Christian Leadership Forum with over 100 leaders working in the seven areas of influence in society.
2016- Gov. Greg Abbott appoints Randy Skinner to One Star Foundation overseeing federal funds to local cities.
2017- Partnership with Corpus Christi Economic and Spiritual leaders for relocation of Hillcrest Community to new West Oso Community. Consulting with largest South Texas homebuilder Braselton Homes in relocation effort.
2017- Launched Project Holy Restoration Extreme Makeover in Dallas to remodel historic inner city churches in partnership with Gateway Church of Dallas.
Appendix B: Short Film
Sample: A recent short film released by SJI has been casting the vision for local, state, and national organizations. The film is available and being used by numerous organizations.
City Transformation
Appendix C:
Update: Existing non-profits have identified their strengths and allowed other non profits to take over their programs where they're weaker. Strong healthy outside churches has partnered with local congregations, and over the past few years over $10 million has been sowed into the local West Dallas non-profits. An excellent example of cooperation between outside churches and inside churches is the Men's Ministry of Covenant Church of Carrollton, Texas that adopted an inner city church in West Dallas and led spiritual outreach to one of the highest crime areas. Crime has significantly dropped since.
Another model was the collaboration of the Dallas Housing Authority, Greater Dallas Justice Revival, and Dallas Metro Homeless Alliance to partner in the placement of 1800 homeless citizens into supportive housing, where a similar model was used for homelessness and www.feed3.org for hunger.
Appendix D:
Example: Local community outreach in West Dallas with nearly 50 organizations launch Bless West festival with targeted high crime areas blitzed with prayer, spiritual outreach, local clean up, back to school drive, sports camps, etc. Local police division reports drop in crime significantly on weekend of event and drop of crime week following. Other examples are in South Dallas Turner Courts by H.I.S. Bridgebuilders and Dallas. Leadership Foundation annual clean-up drives throughout the city of Dallas.