Biography
Randel (Randy) Hershel Skinner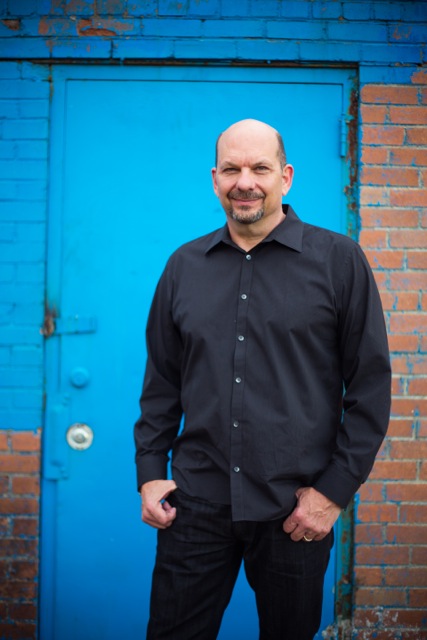 Born March 30, 1957. Randy is a political, judicial and criminal justice consultant known for his work in high crime and impoverished communities. He is also an author, advisor and consultant to political figures on local, state, national and international settings, bringing his skills to focus on biblical justice from an evangelical perspective.
He most recently served as Executive Director of the Greater Dallas Justice Revival. He currently serves as Executive Director of FEED 3 and Strategic Justice Initiatives.
Early Life
Skinner was born in Memphis, Tennessee in 1957 and was raised in a traditional Southern Baptist family. As a pre-teen, Skinner was greatly impacted by the civil rights movement and assassination of Dr. Martin Luther King Jr., which took place in his hometown. Spending weekends and summers in his ancestral state of Mississippi also left a deep impression for justice and reconciliation upon Skinner.
Skinner's family moved from Memphis to Spring, Texas in 1970. He attended and graduated from Spring High School in 1975. As a young man, he was active in student government, local political campaigns and chosen by the local state representative to represent his high school in Austin, Texas for a state-wide student government venue. It was during this period that Skinner also studied the work of Dr. E.V. Hill of Los Angeles and his impact on crime in the infamous Watts area.
Education
Skinner attended Howard Payne University in Brownwood, Texas where he received a B.A. in Bible and Political Science (1975–1979). He was elected to student senate and served as the class president of the university. He also served as a liaison to carry the student body vote for state representatives, state senate, congressional and U.S. Senate campaigns. He worked as a social outreach worker in charge of juvenile offenders for the Brown County Juvenile Probation Department.
He then attended New Orleans Baptist Theological Seminary (1979–1981) where he studied for a Masters in Education before transferring to Southwestern Baptist Theological Seminary in Ft. Worth, Texas where he received a Masters of Divinity (1981–1984). He also graduated from the Tarrant County Sheriff's Department Reserve Academy and served for two years with the Richland Hills Police Department as a reserve officer.
Notable Expedition
From 1975 to 1984, Skinner spent time during the summer months as a mountaineer in Wyoming, Colorado, and New Mexico. In 1983, he traveled to Mt. Ararat in Turkey with American astronaut James Irwin in search of Noah's Ark. Irwin served as Lunar Module pilot for Apollo 15, the fourth human lunar landing, and was the eighth person to walk on the Moon. Skinner and Irwin maintained a close friendship until Irwin's death in 1991.
Child Advocacy and Criminal Justice
After a brief period of serving local churches, Skinner moved to Atlanta, Georgia in 1989 and began working in the criminal justice community. He worked in conjunction with 12 local law enforcement agencies concerned about the increase in homicides in the African-American community among juveniles. The agencies formed a task force that focused on the increase of violence among black male juveniles, child trafficking and ritualistic crimes. Skinner worked with nationally known crime trend expert, Dr. Jack Enter of Georgia, a consultant to federal law enforcement agencies and Scotland Yard. Skinner adapted research and analysis into the task force study and began developing a Five-Phase Model for Community Transformation.
Skinner has lectured at major universities and conferences including as the National Academy of Forensics. He has also served as a consultant to the Department of Treasury (ATF and Customs), Naval and Air Force Intelligence, and numerous state and local law enforcement agencies involving child trafficking, gang violence, drug trafficking, and ritualistic crimes.
National Conference on Crimes Against Children
In 1992, Skinner began working with nationally known experts in child trafficking, sexual trafficking of children, drug cartels, gang violence, and ritualistic crimes. He served as the director of the National Conference on Crimes Against Children in Washington, D.C. in 1993 and 1994. The conference brought together the leading prosecutors, investigators, judges, and university researchers to coordinate an aggressive national strategy to combat crimes against children. Notable leaders such as Attorney General Ed Meese, U.S. Customs Child Exploitation Director John Sullivan, and U.S. Justice Department officials of the Ronald Reagan, George H.W. Bush, and Bill Clinton administrations were involved, in addition to over 300 notable leaders in the criminal justice community for child advocacy. Major law firms from both the Democratic and Republican parties were involved in the united effort, for the first time working together to advocate for children. Marilyn Van Derbur, former Miss America and Outstanding Woman Speaker of America also served as a keynote speaker.
During the September 1993 conference on Crimes Against Children, the 300 leaders present worked toward the passage of the Jacob Wetterling Crimes Against Children and Sexually Violent Offender Registration Act as well as meeting with key members of the United States Congress over a three day period. Congress passed the bill four months later, which mandated that each state create a specific program to register sex offenders.
Civil Rights
In 1994, Skinner began working on child advocacy projects in California and Mississippi, resulting in an extensive research project in the state of Mississippi. Skinner wrote two books documenting his research surrounding the cultural, sociological and spiritual causes of violence in Mississippi with a specific focus on the civil rights era. That same year, Skinner began working with the Racial Reconciliation department of the national men's movement called Promise Keepers.
Skinner began serving in Mississippi in 1996, traveling over 100,000 miles over the next three years working on civil rights cases that remained unprosecuted from the Civil Rights era of the 1950s and 1960s. As a part of the collaborative effort of multiple state-wide prayer and mobilization groups, Skinner introduced the Five Phase Transformation Model and the Four R's of Community Transformation. Noted organizations such as Mission Mississippi, Mississippi Prayer Network, and Women's Aglow worked with Skinner so that by the year 2000 more than 12 men were indicted and imprisoned for infamous civil rights cases. Skinner became a regularly invited speaker at the National Juneteenth Celebration in Washington, D.C. He also served with noted civil rights leaders Dr. Mark Pollard and Dr. Ron Meyers and led advocacy groups for the federal lawsuit against the US Department of Agriculture (USDA) by black farmers.
During the 1997 period of African-American church burnings in the Deep South, Skinner served with the leaders of five major non-profit groups to disburse more than $1 million in funds to rebuild the church ruins. Among the groups Skinner collaborated with were World Vision, World Relief, Promise Keepers, and the National Criminal Justice Task Force.
Mexican Politics
Skinner began working with political consultant Dr. Juan Hernandez in 2000; a relationship that continued, spanning over a decade. Skinner worked with Dr. Hernandez on the Mexican Presidential Campaign of Vicente Fox and later as a consultant for Mexican-American relations on Immigration Reform. The relationship has continued through various Presidential campaigns, local mayoral races in Dallas/Ft. Worth as well as with the Hispanic Republicans of Texas state legislative races of 2010 and 2013.
Randy Skinner currently lives in West Dallas, Texas, serving the 11th poorest zip code in the nation along with his wife and children.