Ending Hunger in Texas - FEED 3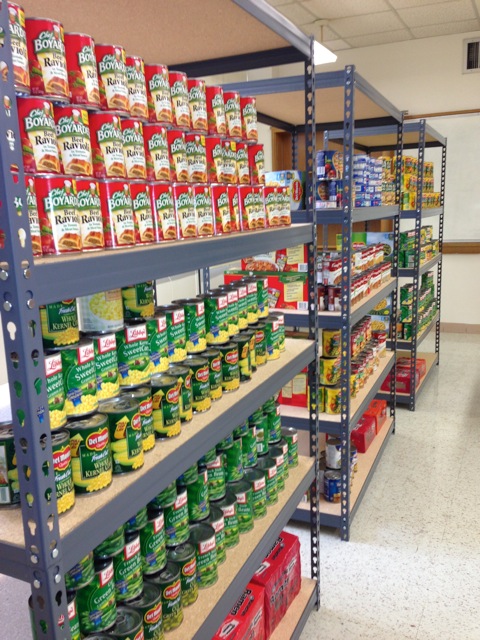 Nearly 600,000 meals were distributed via FEED 3 partner Strategic Justice Initiatives Summer Feeding program by 2017 in Dallas and San Antonio. This was an increase from 3 summer feeding sites in 2012 to 34 sites in 2014. The feeding programs continue with community programs throughout the year.
Randy Skinner serves as Executive Director of both nonprofits FEED 3 and Strategic Justice Initiatives Inc. (SJI).
FEED 3 is a pro-business approach to hunger and poverty and was created by three local businessmen. In a partnership with local media companies, more than 1 million people have seen advertisements regarding hunger and homelessness initiated by FEED 3 and Homes for Our Neighbors.
In 2015, FEED 3 partnered with Dallas based nonprofit Manna Relief in ending malnutrition among children in the United States by using a plant based food product called Hope Complete. The effort is chaired by former Mexico President Vincente Fox in a global initiative to end child malnutrition.
FEED 3 in 2013 began a three-year partnership with Daily Bread Ministries of San Antonio, Texas to help expand their food distribution network throughout the Greater San Antonio area. FEED 3 is also developing a marketing campaign and community transformation effort. (See FEED3/San Antonio)
FEED 3 was also the founding member of the Dallas Hunger Summit. It serves today as a founding member and sponsor of the Dallas Hunger Summit and Dallas Coalition for Hunger Solutions. The 4th Annual Hunger Summit for Dallas was held in 2015 in partnership with the Dallas Baptist Association, Episcopal Diocese, North Texas Food Bank, Good Indeed, Get Healthy Dallas, Dallas Office of Mayor, Texas Hunger Initiative, and FEED 3 along with local businesses. Congresswoman Eddie Bernice Johnson serves as the chairperson for the coalition.
FEED 3 also serves as co-chair of the Dallas Coalition for Hunger Solutions. Over 100 organizations have participated in the coalition whose mission is to ensure that all of Dallas County residents are empowered to gain equal access to healthy food. The Coalition works to achieve this goal through five action teams focused on strategic priorities-Child Hunger, Senior Hunger, Faith Community Hunger Solutions, Neighborhood Organizing, and Urban Agriculture.
Randy Skinner became the Dallas Mayor Tom Lepperts representative for the Texas Hunger Initiative in 2009 and Mayor Mike Rawlings representative in 2012. The Texas Hunger Initiative is a program out of Baylor University begun in partnership with Republican Texas Agriculture commissioner, Todd Staples and is part of the program by the USDA and President Barack Obama to end hunger by 2015.
FEED 3 was birthed out of The Greater Dallas Justice Revival, the largest faith based movement in Dallas since 1972. This movement partnered with Grammy Award winning Casting Crowns, TobyMac, and Tenth Avenue North in 2010 for a concert in Grand Prairie, Texas with over 7,000 people attending. The event was focused on hunger and relief. In 2011 FEED 3 was launched in response to help end hunger in Dallas by the faith community.
Currently, Skinner is working with Latino legislators across the state of Texas on hunger issues in their legislative districts.
Randy H. Skinner is committed to helping those families throughout Texas suffering from poverty and hunger.
Edison Project – West Dallas
The Thomas Edison project Middle School of West Dallas serves nearly 800 students in the West Dallas community. In the 2012-2013 school year, Randy Skinner raised $20,000 for a grant to implement the FEED 3 program which includes the Heart of a Champion character program, mentoring, after school feeding, spring athletic camps, and the renovation of teachers lounges.
James Bowie Elementary - Oak Cliff
James Bowie Elementary serves children in the impoverished area of the Oak Cliff community. In 2013, FEED 3 partnered with this school in providing healthy snacks for back to school events, a food pantry, and after school snacks for athletes.
Westmoreland Heights Community - Dallas
FEED 3 and Strategic Justice Initiatives have had a long relationship with the Westmoreland Heights community with revitalization, the development of the Westmoreland Heights Neighborhood Community Center, and helping launch a FEED 3 site that helps provide healthy groceries to families in need.
Mt. Hebron Baptist Church - Dallas
One of the more impoverished areas of West Dallas are neighborhoods in the shadow of the Margaret Hunt Hill Bridge designed by Santiago Calatrava. A long time anchor church in the area is the Mt. Hebron Baptist that serves the community with healthy groceries, and outreach programs. FEED 3 helped sponsor the building of a new church kitchen in 2013 and helps assist families in need in those communities with healthy food and products.
Daily Bread Ministries - San Antonio, Texas
In 2013 FEED 3 and Strategic Justice Initiatives became partners with Daily Bread Ministries of San Antonio, Texas that serves over 160 churches in poor San Antonio communities. FEED 3 served 80,000 meals in partnership with Daily Bread during the summer of 2013 and is working to implement more feeding sites in 2014. For more information see Feed3/SanAntonio