Courage to Lead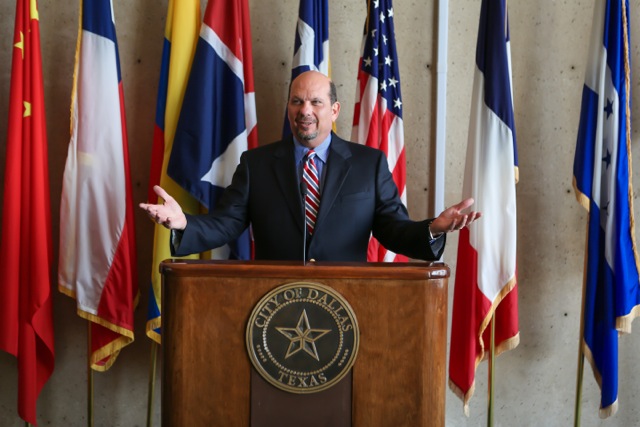 Leadership requires courage in our diverse cultural, economic, spiritual and political landscape. Whether it be governmental, political, military, diplomatic, business, or community leaders, they have turned to Randy Skinner to help solve complex problems they face.
Bringing strategic problem-solving insights and understanding of complex situations, his leadership has help solved challenging situations. Whether it be his leadership at the National Conference on Crimes Against Children or a lecture at the American Academy of Forensics, Skinner challenges leaders to take charge with bold thinking and decisive action.
With candor, commitment, and character, Skinner has the ability to see solutions others have not seen, and to propose bold strategies that accomplish the mission at hand.
Some of the organizations that Skinner has consulted with are federal, state, and local law enforcement, US Naval Intelligence, Air Force Intelligence, FBI, US Treasury Department, ATF, US Attorney, DEA, US Customs, USDA, Texas Dept. of Agriculture, US Dept. of Justice, and various state and city leaders on various political levels.
Leadership on Poverty, Blighted Communities and National Security
The leadership of Randy Skinner by moving his family into one of the most violent and poorest zip codes of the nation was the beginning of a transformational model that has spread from West Dallas to San Antonio and Corpus Christi, Texas. Leaders from across the nation come regularly to consult with Skinner on how to end poverty, crime and blight in their city.
In 2016, Skinner was appointed by Texas Governor Greg Abbott to the One Star Foundation of Texas, which oversees the distribution of federal funds to local communities. One Star promotes volunteerism, community service and oversees the administration of the AmeriCorps programs as prescribed by National Corporation for National and Community Service(CNCS). The foundation oversees the State of Texas Governor's Mentoring Initiative, Governor's Volunteer Leadership Conference in addition to Governor's Faith-Based and Community Initiative.
In 2015, Skinner was asked to become part of the Texas delegation of noted leaders from Texas in the political, academic, business, and faith community to represent Texas as a member of the U.S. Global Leadership Coalition (USGLC). Led by the Honorable Gen. Colin Powell as Chairman, the coalition is a broad-based influential network of 400 businesses and NGOs; national security and foreign policy experts; and business, faith-based, academic and community leaders in all 50 states who support a smart power approach of elevating diplomacy and development alongside defense in order to build a better, safer world.
Noted leaders such as Former Sec. of State Condoleeza Rice, Sen. Bob Corker (R-TN), Sen. Marco Rubio (R-FL.), Sen. Bill Bradley (D-NJ), Gov. Bill Richardson (D-NM), Sec. of State James Baker III, are involved as are organizations such as Catholic Relief and World Vision.
Leadership on Ethical Reform
Randy Skinner serves as Chairman of the City of Dallas Ethics Advisory Commission re-appointed by Mayor Mike Rawlings in 2012, after having been appointed by former Dallas Mayor Tom Leppert in 2008.
Skinner has worked closely with City Councilman Jerry Allen to bring a cultural of ethics to City Hall and to ensure that each of the 13,000 city employees are educated and trained on ethical behavior.
During Mayor Leppert's tenure, he worked closely with Chairman Skinner to bring strong ethical reform to the city of Dallas. Some of the items passed by the advisory commission included the requirement that lobbyists register with the city of Dallas, a limit to the amount of campaign contributions that came from developers, the disclosure of gifts to council members over $50, and two city council members were now required to "second" major zoning cases certifying they had reviewed the details of the case before the matter could be voted on.
Mayor Leppert resigned as Dallas Mayor in 2011 in order to run for the Republican nomination of the U.S. Senate. Skinner continued to work with Mayor Pro Tem Dwayne Caraway and the city council to prevent a weakening of the campaign contribution guidelines implemented under Mayor Leppert. The chairman worked closely with the Mayor and council members to reverse a vote by the council that weakened campaign contribution laws.
In the fall of 2011, newly elected Mayor Mike Rawlings asked Skinner to remain as chairman of the City of Dallas Ethics Commission and work with Dallas City Councilman Jerry Allen for a stronger culture of ethics within the city government.
As part of the development of a culture of ethics for the City of Dallas, Skinner began working with SMU School of Ethics, John Maxwell Leadership and Ethics Consultants, and numerous consultants.
Leadership on Criminal Justice
Most recently in 2013, Skinner was asked to join the North Texas US Attorney, US Marshall, and other law enforcement representatives to represent the residents of West Dallas, as a recipient of properties seized from organized crime, deeded to Habitat for Humanity to be returned to the local community.
Skinner is noted for his work in the purchase of over 325 West Dallas drug houses, beginning with 25 in 2005 by raising $500,000 from local business leaders. This project became known as the West Dallas Transformation Project, which eventually led to an additional $6 million donation by the Rees-Jones Foundation in 2008 to purchase 300 drug houses. This partnership between SJI and Builders of Hope, led to a major reduction in crime and the development of affordable homes in the West Dallas community.
In 2005, Skinner worked with former Dallas District Attorney Bill Hill to help develop a faith based U.S. Justice Department Weed and Seed for West Dallas. Skinner serves as a founding executive member of the West Dallas U.S. Justice Department Weed and Seed. The site today is considered a graduated site and has been key in taking West Dallas from one of the highest crime areas of the city to one of the safest. Skinner continues to serve as a consultant to various law enforcement agencies, from his past twenty-five year history in the criminal justice community. For more information, see Skinner's leadership in Biography for Child Advocacy and Criminal Justice and National Conference on Crimes Against Children.
Leadership with Youth
Through the FEED 3 programs touching inner city schools, Randy Skinner has helped character program development in West Dallas. Most recently for the 2012-2013 school year, a $20,000 grant was provided to Thomas Edison Middle School for the Heart of a Champion character program. Working with 27 sites this past summer, Skinner worked with FEED 3 to help local nonprofits and churches to develop youth programs.
FEED 3 and SJI partnership with the Heart of a Champion programs began in 2009 to implement programs in local schools that were suffering from poor test scores and discipline challenges. Working with individual Dallas City Council members, Skinner has successfully brought churches, non-profit organizations and economic resources to suffering areas.
In February 2010, in partnership with Heart of a Champion and Xperience, a professional athletic outreach organization, more than 40 inner city schools heard pro NFL and NBA athletes speak on character. In 2010 and 2011, through GDJR, 16 collegiate coaches from across the nation conducted football camps for more than 150 inner city youth in the Jubilee Community of South Dallas. In the winter of 2010, more than $1.3 million worth of toys were distributed by SJI to 160 non-profit organizations in the Greater Dallas Area to be distributed to needy children. Skinner was the keynote speaker to the 30th Congressional Youth Summit on Hunger in the summer of 2011. Skinner currently serves as an advisor to YWAM of Tyler, Texas which is one of the largest mission agencies in the world.
Currently, Skinner works with One Heart Project and Heart of a Champion programs for the inner city.
Leadership with Homeless Issues
The Greater Dallas Justice Revival became the official representative of the faith community on behalf of the Dallas Housing Authority and the Metro Dallas Homeless Alliance in 2010. Skinner was asked to lead this movement by the faith leaders of Dallas. That same year they developed a program called Homes for Our Neighbors, which partnered local churches with formerly homeless.
By the end of 2011, nearly 2000 formerly homeless people will have been moved into permanent supportive housing with a 97 percent success rate. Skinner helped to negotiate a compromise with local community leaders who opposed the action of the formerly homeless moving into the communities of Oak Cliff and East Dallas.
Skinner worked with the West Dallas/Oak Cliff Chamber of Commerce and Cliff Temple Baptist Church in Oak Cliff to resolve the challenges and a new non-profit was developed in partnership with the Dallas Housing Authority to provide jobs and community partnerships. In East Dallas, Skinner worked with City Councilman Jerry Allen of Lake Highlands and the Episcopal Diocese to help improve community relations for PSH residents in that community. To continue the work of partnerships with local churches, a partnership with the Dallas Housing Authority, Metro Dallas Homeless Alliance and local faith organizations. The partnership was called Homes for Our Neighbors. Skinner serves on the board of directors for the Metro Dallas Homeless Alliance.
Spiritual Leadership
Believing that healthy communities require healthy churches, Randy Skinner is a strong supporter of interfaith movements in the local city. Instrumental in the spiritual leadership of Dallas, Randy Skinner has been involved in various movements, the most recent called The Greater Dallas Justice Revival. More than 300 city leaders met in 2009 to begin a movement to heal the city of Dallas from past racial, economic, and spiritual injustices. Skinner was selected to lead that movement and in 2009 - 2011 helped coordinate the largest evangelical and mainstream movement in over fifty years. The movement accomplished it's goals of placing nearly 2000 homeless citizens through a treatment program and into permanent supportive housing, and also the start of thirty-five school-church partnerships.
Skinner was also involved in the executive leadership of Global Day of Prayer (seen by 100 million people worldwide) of which Dallas was the host city for four years. His nonprofits are also the faith partners to the Metro Dallas Homeless Alliance, Dallas Housing Authority, and the Bridge Homeless Shelter. Skinner serves and lives in the inner city and is supported by various churches throughout DFW. He attends Gateway Church in Southlake, Texas.